DDOT has a progressive Bicycle Program with some of the most innovative initiatives in the nation, including the first self-service bike parking program and the Bikestation at Union Station.
Commercial vehicles parking and traveling within the District may be subject to special permitting and restrictions.
The District has several programs intended to ensure on-street parking is accessible to residents and visitors with disabilities. See the
interactive map
for red top meters in the Central Business District.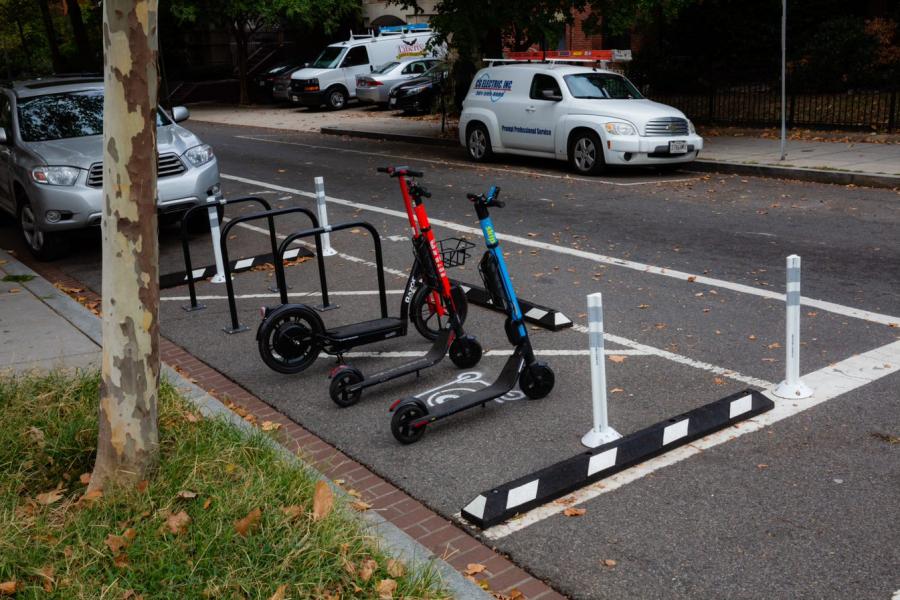 DDOT is installing bike and scooter corrals across the District to support the growing transit options.
The Multimodal Value Pricing Pilot uses the Chinatown/Penn Quarter area as a laboratory to test state-of-the-art strategies to make it easier to find parking.
Provides electric vehicle users the ability to charge up at public curbside parking spaces.
An initiative to manage and regulate the District's curbside and parking assets.
DDOT manages approximately 18,000 metered parking spaces across the District.
The District's Pay by Phone Program will allow residents, workers and visitors to use their mobile phones to pay for parking at all (approximately 17,000) on-street metered spaces.
DDOT is using a method called performance-based parking to manage the on-street parking resources in pilot areas of the District.
A funeral includes any event at which mourners come to pay respects to the deceased. This includes events such as wakes, viewings, visitations and memorial services.
The RPP program limits on-street parking to participating residents living on designated blocks. Parking for everyone else is limited to two hours.
If a vehicle is not moved off a snow emergency route, DPW will tow the vehicle to a pre-determined lot. DPW will no longer relocate the vehicle in the local neighborhood.
Directions to several neighborhoods, major attractions, nearest Metrorail stops (METRO) and available parking for motorcoaches in the District.
District Traffic Volume Map depicts the Annualized Traffic Volume at various locations of the District's roadways.
The VPP program is designed to allow guests of District residents to park for more than two hours on RPP zoned blocks.