Block D v2 - Keep Up to Date - Social Media
This node is being overridden by the new responsive remote ui page template.
This year's Winter Wonder Ride theme is, "Spreading Joy Around the District."
(WASHINGTON, DC)  – The District Department of Transportation (DDOT) announced that the largest Open Streets event will return to Georgia Avenue NW on Saturday, October 1, 2022. During the event, the District will close three miles of Georgia Avenue, between Barry Place NW and Missouri Avenue, to cars.
Vision Zero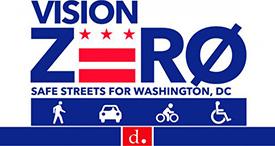 Vision Zero is Mayor Muriel Bowser's initiative, which states that DC will reach zero fatalities and serious injuries to travelers of our transportation system.