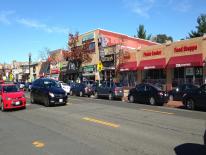 Draft Connecticut Avenue Concept Development Maps - 06-28-2022
*The Concept Maps, dated 06-28-2022, will continue to be refined based on comments received at and subsequent to Public Meeting No.2.
June 28, 2022, Connecticut Avenue NW Reversible Lanes and Multimodal Safety Improvement Project Public Meeting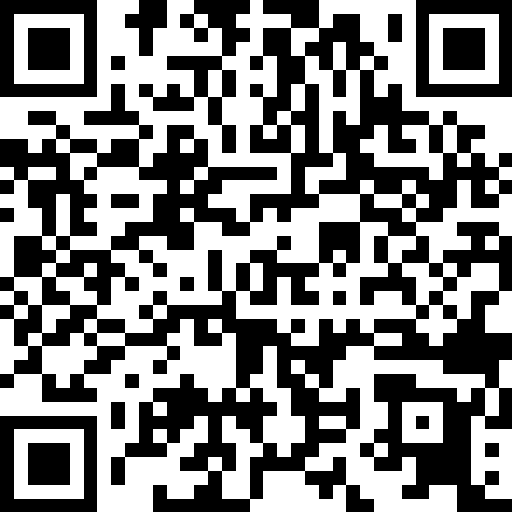 Comments on Public Meeting No. 2 Requested by July 31, 2022
Please take a picture of the QR Code with your smartphone to download Title VI Comment Form, or fill out the PDF version of the Title VI Form and email the completed form to: [email protected]
Connecticut Avenue Peak Hour Reversible Lanes
No longer in Operation
On March 19, 2020, the official start of the Covid-19 pandemic, the District Department of Transportation deactivated the operation of the Connecticut Avenue peak hour reversible lanes. The reversible lanes will not be reactivated. The recommendation to permanently remove the reversible lanes is included in the preferred alternative, Concept C was officially approved by the Mayor and DDOT on December 15, 2021.
Community Advisory Committee Meeting No.6
Community Advisory Committee Meeting No.5
Decision on Preferred Concept
March/April 2021 Public Meeting Presentations and Comment Period
Business Survey
The District Department of Transportation (DDOT) is conducting a survey, as part of the Connecticut Avenue Reversible Lane Safety and Operations Study, to identify preferences about commercial loading, passenger curbside activity, and parking operations along Connecticut Avenue NW. While taking the survey, please review and respond to questions in a manner that best captures curbside conditions prior to COVID-19 pandemic conditions. The project team will evaluate both pre-COVID and current curbside conditions to best understand curbside needs. Please take a moment to complete the survey.
Project Summary
Connecticut Avenue Reversible Lane Operations and Safety Study were initiated in December 2019. Data analysis, concept development and evaluation, traffic forecasts, and operations analysis were conducted between Spring 2020 and Fall 2020. Throughout 2020 and early 2021, approximately 40 stakeholder and agency presentations took place prior to Public Meeting No. 1 which occurred on March 30th and April 1, 2021. The comment period for Public Meeting No. 1 concluded on May 8, 2021. The Mayor and DDOT announced a decision on December 15, 2021, for a preferred concept. Concept C is the preferred concept and will be advanced to the design phase.
The project will include an assessment of effects pursuant to the National Environmental Policy Act of 1969 (NEPA) and Section 106 of the National Historic Preservation Act of 1966 (NHPA). DDOT is inviting anyone who is interested to participate in the Section 106 process as a consulting party.
Study Area
Primary and Secondary Study Areas
The Connecticut Ave study area corridor is located within Northwest Washington, DC, and is approximately 2.7 miles long. The corridor is a diverse mix of residential, commercial, and educational uses. The primary study area consists of Connecticut Avenue from Legation Street to Calvert Street, NW, and includes 24 signalized intersections. In addition, the secondary study area will consider operational impacts on Massachusetts Avenue to the west, Broad Brand Road to the east, Dupont Circle to the south, and Western Avenue to the north.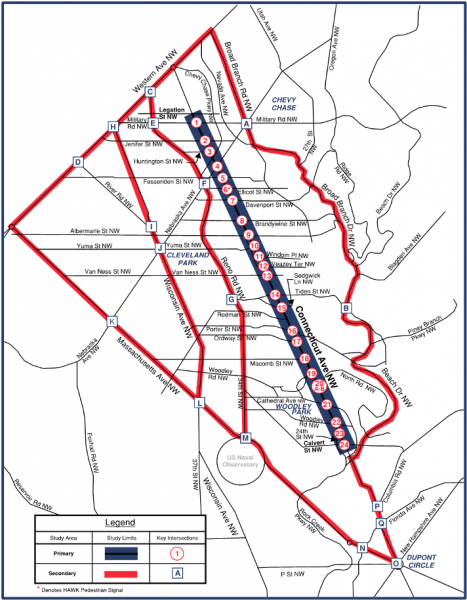 Project History
The District Department of Transportation (DDOT) is studying the feasibility of removing the reversible lane system as part of the city's Vision Zero initiative, which aims to eliminate traffic deaths and serious injuries. Per the findings of the previous 2003 DDOT study, there is renewed community interest in reviewing the reversible lane system and exploring concepts for other mobility options such as bike lanes. This study will explore existing conditions and associated effects related to alternative scenarios for the current configuration of Connecticut Avenue, NW.
Project Goals and Benefits
The goals and benefits for the Connecticut Avenue NW Reversible Lane Safety and Operations Study project include the following:
Reduce crashes and conflict points and enhance safety for all modes and roadway users
Consider additional mobility options along the corridor, such as protected bicycle lanes
Assess the feasibility of removing the Reversible Lane Operation
Determine the feasibility of reducing capacity along Connecticut Avenue and that effect on adjacent roadways
Project Schedule
DDOT will initiate the design of Concept C in Fall 2022.
Public Involvement
Throughout the duration of the project, DDOT and the project team will engage internal and external stakeholders through ANC meetings, Community Advisory Committee (CAC) meetings, civic association meetings, and interagency meetings via the project's website, and other tools, as appropriate. Project presentation, notes, and other materials will be linked below.
Get Involved
For more information, please email [email protected].