Thursday, November 7, 2019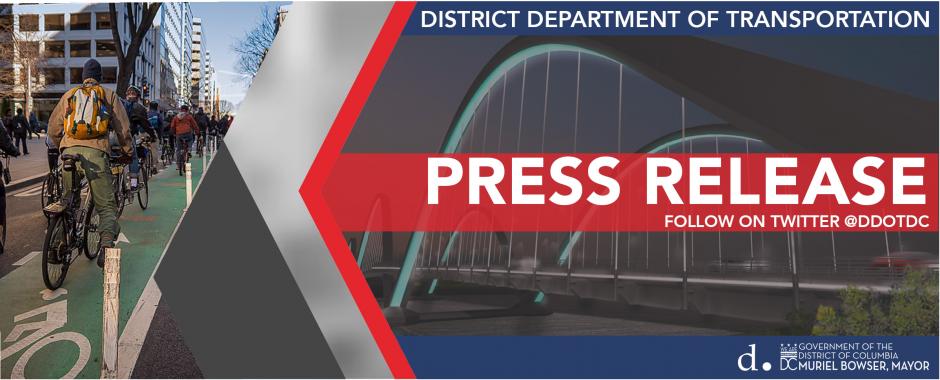 FOR IMMEDIATE RELEASE

Media Contacts
DDOT Releases 2020 Shared Dockless Vehicle Permit Application

(Washington, DC) – Today, the District Department of Transportation (DDOT) released the permit application for the 2020 Shared Dockless Vehicle Program.

In 2020, DDOT will increase the total dockless fleet to 20,000 -- 10,000 bikes and 10,000 scooters -- and limit the number of operators to four per vehicle type. Each permitted operator can deploy 2,500 vehicles. Along with increased fleet size, DDOT will be implementing 100 parking corrals across the District. Also, to help alleviate concerns about illegal sidewalk riding in the Central Business District (DC Central Business District Map), DDOT will be installing sidewalk stencils reminding bicyclists and scooterists that the sidewalk in the Central Business District is a dismount zone.

"Mayor Bowser has made it clear that accessible and sustainable transportation is a top priority for the District of Columbia, and shared dockless vehicles are part of our city's transportation network," said DDOT Director Jeff Marootian. "The 2020 shared dockless vehicle program is representative of our approach to introducing new transportation options while being responsive to stakeholder feedback."

The 2020 revised terms and conditions prioritize safety, equity, and mobility for riders and District residents. The new requirements will apply to any company seeking to participate in the shared dockless vehicle program. Permits issued during this period will be valid from January 1 to December 31, 2020.

For more information about the 2020 Shared Dockless Vehicle Permit, including permit application and instructions, Terms and Conditions, and data reporting requirements, click here.

###

The mission of the District Department of Transportation (DDOT) is to enhance the quality of life for District residents and visitors by ensuring that people, goods, and information move efficiently and safely with minimal adverse impact on residents and the environment.

Follow us on Twitter for transportation-related updates and more; like us on Facebook and follow us on Instagram. Visit the website at ddot.dc.gov. Visit goDCgo.com for more information on transportation options in the District.