Friday, February 21, 2020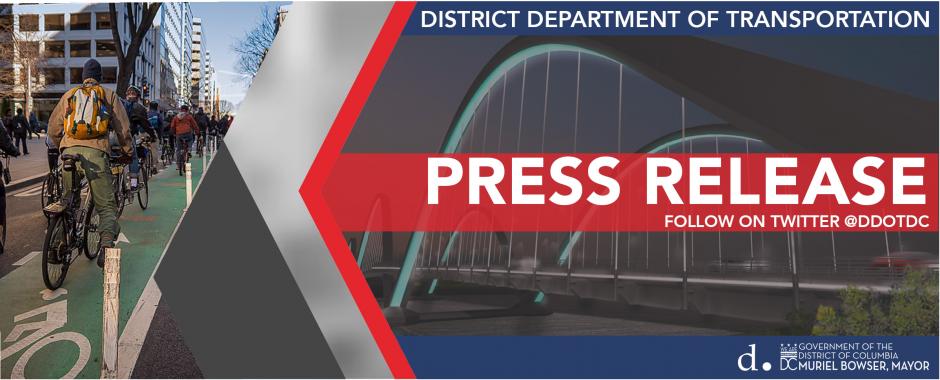 FOR IMMEDIATE RELEASE
Media Contacts
Improved E-bikes Return to Capital Bikeshare this Spring
1,500 new e-bikes will include new locking technology allowing parking outside of docks
(WASHINGTON, DC) –The District Department of Transportation (DDOT) and its six partner jurisdictions announced that e-bikes will return to the Capital Bikeshare system this spring with a new mobile app experience that will include a hybrid locking technology.
"The return of the e-bikes is part of Mayor Bowser's ongoing effort to improve active transportation and mobility in the District," said DDOT Director Jeff Marootian. "These new and improved e-bikes will allow Capital Bikeshare riders to lock the bikes to bike racks at their destination, allowing unprecedented accessibility across all eight wards of the District."
The 1,500 e-bikes will be added to the existing Capital Bikeshare fleet in a phased roll out throughout the spring. The new e-bikes developed by Lyft will be equipped with a hybrid locking technology, allowing riders to either lock the bikes to one of the District's 5,000 bike racks for a $1 out-of-station fee per trip; or dock at a Capital Bikeshare station. Capital Bikeshare users, including members, will be charged $1 e-bike fee per trip, in addition to the normal trip fees. The new out-of-station and e-bike fees will cover the additional costs associated with recharging and rebalancing the system when bikes are not docked at a Capital Bikeshare station. These fees will not apply to members in the Community Partners Program, which is Capital Bikeshare's equity program; or customers riding classic Capital Bikeshare bikes.
Capital Bikeshare has also enhanced the functionality of its app by adding features that allow riders to easily unlock a bike by scanning a QR code; rate their experience with bikes, rides and stations; report service issues; and conveniently manage memberships.
Capital Bikeshare is Metro DC's bikeshare system, with more than 4,500 bikes available at over 575 stations. The system was founded in September 2010 and gives residents and visitors a convenient, fun, and affordable transportation option. Capital Bikeshare operates across seven jurisdictions: Washington, DC; Arlington, Alexandria, Fairfax County, and the City of Falls Church in Virginia; and Montgomery County and Prince George's County in Maryland.
###
The mission of the District Department of Transportation (DDOT) is to enhance the quality of life for District residents and visitors by ensuring that people, goods, and information move efficiently and safely with minimal adverse impact on residents and the environment.
Follow us on Twitter for transportation-related updates and more; like us on Facebook and follow us on Instagram. Visit the website at ddot.dc.gov. Visit goDCgo.com for more information on transportation options in the District.