Friday, September 20, 2019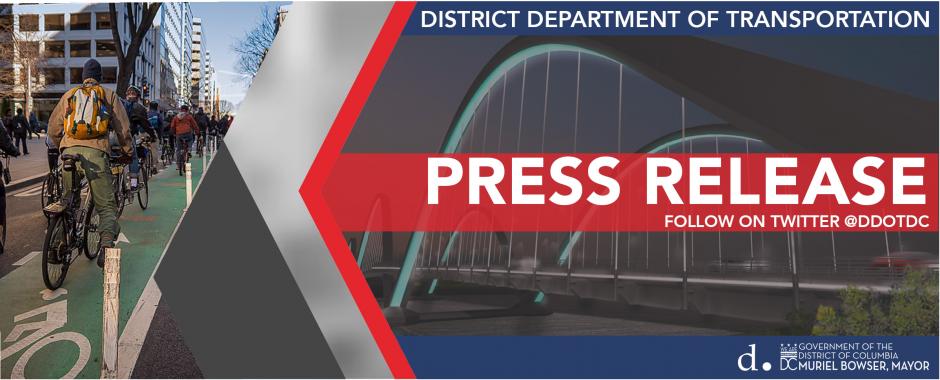 FOR IMMEDIATE RELEASE
Media Contacts
District of Columbia Celebrates PARK(ing) Day
Annual day-long event encourages alternative use of parking spaces for creative placemaking

(Washington, DC) – Today, the District Department of Transportation (DDOT) celebrates PARK(ing) Day, by permitting 31 pop-up parks in seven of the District's eight wards, in an effort to celebrate sustainability efforts and rethink the use of public space in the District.

"Park(ing) Day is one way that District demonstrates our commitment to Mayor Bowser's Sustainable DC Plan and furthers our efforts to make the city the greenest, healthiest, and most livable city in the nation," said DDOT Director Jeff Marootian.

This year's participants include District agencies, Business Improvement Districts, and Main Streets organizations, design firms, and local retail establishments. Each location will feature a range of park themes and engagement activities. PARK(ing) Day is a temporary day-long event and will be free and open to the public between 9:00 a.m. and 4:00 p.m.

Since 2013, PARK(ing) Day has helped to highlight the District's various sustainability efforts. Originally launched in 2005 in San Francisco, Calif., PARK(ing) Day has spread to cities around the world as residents and businesses create temporary parks in metered parking spaces. Last year, DDOT granted permits for 28 parks in six of the eight wards in the District.

PARK(ing) Day also highlights DDOT's Parklet Program. The goal of this program is to repurpose and activate public space in an innovative way for all users while maintaining safe and beautiful streets.​ DDOT's Parklet Program allows parklets to be installed year-round.

A complete list of PARK(ing) Day participants and a map of the parks is available at http://ddot.dc.gov/page/parking-day.

###

The mission of the District Department of Transportation (DDOT) is to enhance the quality of life for District residents and visitors by ensuring that people, goods, and information move efficiently and safely with minimal adverse impact on residents and the environment.
Follow us on Twitter for transportation-related updates and more; like us on Facebook and follow us on Instagram. Visit the website at ddot.dc.gov. Visit goDCgo.com for more information on transportation options in the District.