Friday, November 29, 2019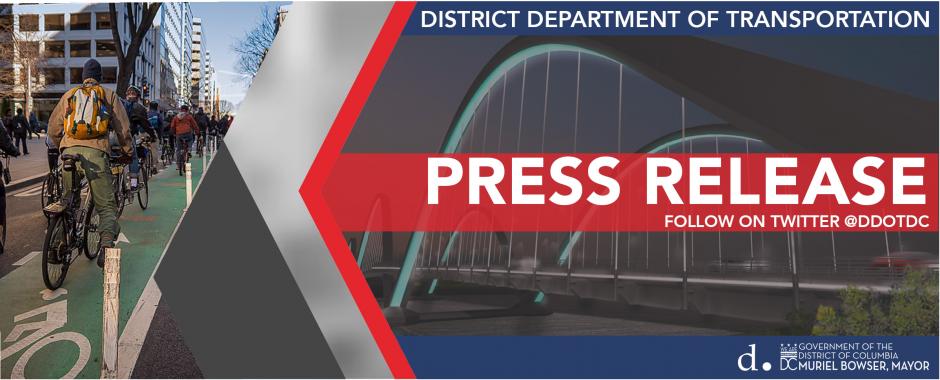 FOR IMMEDIATE RELEASE

Media Contacts
DDOT Launches Third Annual
Winter Wonder Bus

(Washington, DC) – Today, the District Department of Transportation announces the return of the DC Circulator Winter Wonder Bus to the District of Columbia. Each year during the holiday season, DDOT decorates the interior and exterior of a 44-foot DC Circulator electric bus with a festive bus wrap, ornaments, and other holiday adornments.

The theme for this year's Winter Wonder Bus, "A Gingerbread Holiday," was selected by Circulator riders via an interactive Twitter poll. The interior and exterior of the Winter Wonder Bus illustrate the enchanting tale of a gingerbread holiday celebration in the nation's capital.

This year's Winter Wonder Bus will alternate between all six DC Circulator routes and participate in multiple District-wide holiday events. For the second year, the DC Circulator will offer a special weekend evening shuttle to the annual ZooLights exhibit held at the Smithsonian's National Zoo. Beginning on Friday, November 29, 2019, the DC Circulator will operate between the Woodley Park Metro Station and the National Zoo during ZooLights hours on Friday, Saturday and Sunday evenings for the totality of the holiday exhibit.

District residents will also be able to experience the magic of the Winter Wonder Bus at many local community events, including Light up the Wharf at the SW Waterfront, Dupont Circle Holiday Market, and EventsDC Cozy Christmas in Anacostia. The Winter Wonder Bus is a great activity for people of all ages and for the price of one dollar, riders can explore the DC and all of its wonders.

For more information on the Winter Wonder Bus, including a route schedule and event information, visit the DC Circulator website or follow us Twitter, Facebook, and Instagram.

For photos and video of the bus, click here.
###

The mission of the District Department of Transportation (DDOT) is to enhance the quality of life for District residents and visitors by ensuring that people, goods, and information move efficiently and safely with minimal adverse impact on residents and the environment.

Follow us on Twitter for transportation-related updates and more; like us on Facebook and follow us on Instagram. Visit the website at ddot.dc.gov. Visit goDCgo.com for more information on transportation options in the District.