Wednesday, March 25, 2020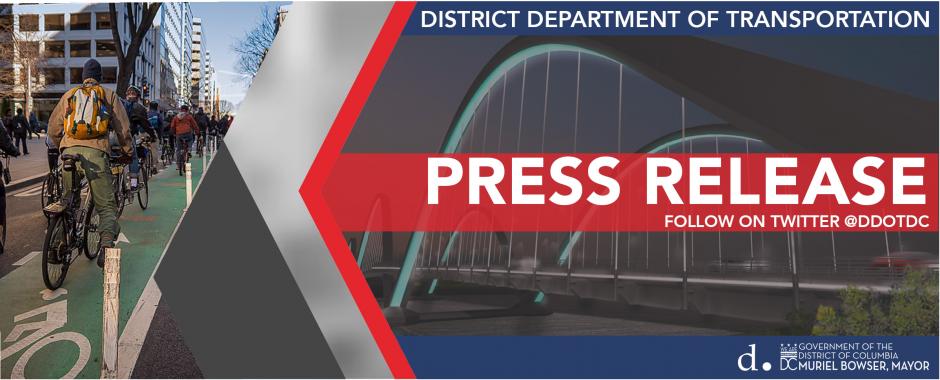 FOR IMMEDIATE RELEASE
Media Contacts
DDOT Establishes Temporary Permit for Restaurant Pick Up Drop Off Zones
(Washington, DC) -- The District Department of Transportation (DDOT) will offer a temporary permit for Restaurant Pick Up Drop-Off (PUDO) Zones to allow residents and commercial drivers easy access to restaurants and eateries that are still offering delivery or carry out service during Mayor Bowser's declared public health emergency.
DDOT has proactively installed signage at 20 locations across the District designating temporary Restaurant PUDO Zones. A full map of locations is available here and on coronavirus.dc.gov. These temporary Restaurant PUDO Zones will be in effect through the end of the declared public health emergency.
Business Improvement Districts (BIDs), Advisory Neighborhood Commissions (ANC) and Main Street Organizations that are interested in submitting applications on behalf of the restaurants in their community can request a permit for a temporary Restaurant PUDO Zone. These permits are issued to BID, ANC, or Main Street and are intended to serve all restaurants along a block. DDOT has waived the fees for these permits. The requests for the free permits may be submitted via DDOT's Transportation Online Permitting System (TOPS).
For more information, please visit ddot.dc.gov or call DDOT's Customer Service Clearinghouse at (202) 673-6813.
For updates on the District of Columbia Government's response to coronavirus (COVID-19), please visit coronavirus.dc.gov.
###
The mission of the District of Columbia government's Department of Transportation (DDOT) is to enhance the quality of life for District residents and visitors by ensuring that people, goods, and information move efficiently and safely with minimal adverse impact on residents and the environment.
Follow us on Twitter for transportation-related updates and more; like us on Facebook and follow us on Instagram. Visit the website at ddot.dc.gov. Visit goDCgo.com for more information on transportation options in the District.