Thursday, August 22, 2019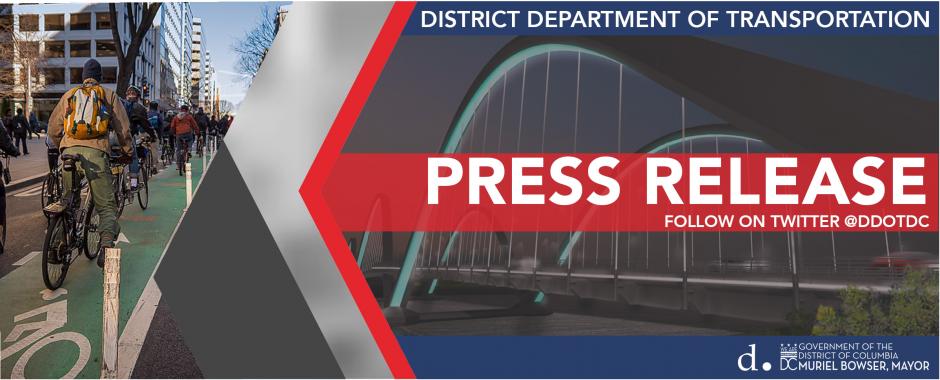 FOR IMMEDIATE RELEASE
Media Contacts
DDOT Announces Reduced Capital Bikeshare Annual Membership for DC College Students
(WASHINGTON, DC) – Today, the Bowser Administration announced that the Capital Bikeshare (CaBi) will offer $25 annual memberships for all students enrolled at universities with flagship campuses in Washington, DC.
The CaBi University Membership, facilitated by the District Department of Transportation, is designed specifically to address students' transportation needs and expand access to sustainable options in the District. Participating students will save money on transportation costs, gain access to a fun and affordable mode that supports a healthy lifestyle and is available 24-hours a day.
"This new program creates opportunities for thousands of college students to affordably travel across all eight wards of the District using Capital Bikeshare," said DDOT Director Jeff Marootian. "Our goal with all of our shared mobility options is to reduce the barriers to sustainable, active transportation options."
Universities must join the program in order to offer the benefit to their students. DDOT will work directly with university staff to set up the program and provide marketing materials and outreach support. For more information about the CaBi University Membership, contact goDCgo at [email protected].
Introduced in 2010, Capital Bikeshare has over 550 stations and 4,500 bikes throughout the District of Columbia, Virginia and Maryland. To learn more about the Capital Bikeshare system and the app, visit www.CapitalBikeshare.com.
###
The mission of the District of Columbia government's Department of Transportation (DDOT) is to enhance the quality of life for District residents and visitors by ensuring that people, goods, and information move efficiently and safely with minimal adverse impact on residents and the environment.
Follow us on Twitter for transportation-related updates and more; like us on Facebook and follow us on Instagram. Visit the website at ddot.dc.gov. Visit goDCgo.com for more information on transportation options in the District.