Thursday, February 27, 2020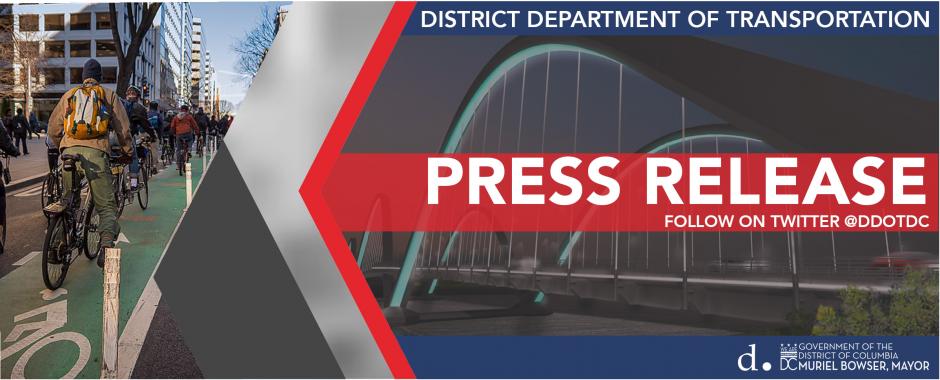 FOR IMMEDIATE RELEASE
Media Contacts
Capital Bikeshare Expands Access to $5 Annual Memberships
Capital Bikeshare for All Expands Eligibility for Region's Most Vulnerable Residents
(WASHINGTON, DC) – Today, the District Department of Transportation (DDOT) and its six partner jurisdictions announced the launch of Capital Bikeshare for All, a major upgrade to Capital Bikeshare's equity program that makes it easier than ever for users to access the nation's oldest bikeshare system.
"Capital Bikeshare for All expands access to one of our region's most affordable, reliable transportation options for thousands of our neighbors," said DDOT Director Jeff Marootian. "Under Mayor Bowser's leadership, this upgraded program is an important step to reduce the financial barriers to sustainable transportation."
Capital Bikeshare for All, formerly known as the Community Partners Program, offers a $5 annual membership to riders who qualify for certain state or federal assistance programs with appropriate documentation. Riders who qualify for the program are now able to sign up individually, rather than coordinating with a community organization. Additionally, Capital Bikeshare for All allows qualifying members to:
Unlock CaBi bikes via the mobile application, in addition to the fobs
Use more payment methods including prepaid cards, credit and debit cards, or cash (at in-person sign up locations only)
Sign up online or in-person at designated locations
Ride bikes for 60 minutes at a time
Since March 2016, DDOT has worked with community organizations to promote Capital Bikeshare as an accessible, sustainable transportation option for residents in underserved communities. In nearly four years, 1,700 members have taken approximately 263,112 trips.
For more information about Capital Bikeshare for All and how to enroll, riders should visit capitalbikeshare.com or visit a community partner organization.
Capital Bikeshare is Metro DC's bikeshare system, with more than 4,700 bikes available at over 575 stations regionwide. The system was founded in September 2010 and provides residents and visitors with a convenient, fun, and affordable transportation option. Capital Bikeshare operates across seven jurisdictions: Washington, DC; Arlington County, the City of Alexandria, Fairfax County, and the City of Falls Church in Virginia; and Montgomery County and Prince George's County in Maryland.
###
The mission of the District Department of Transportation (DDOT) is to enhance the quality of life for District residents and visitors by ensuring that people, goods, and information move efficiently and safely with minimal adverse impact on residents and the environment.
Follow us on Twitter for transportation-related updates and more; like us on Facebook and follow us on Instagram. Visit the website at ddot.dc.gov. Visit goDCgo.com for more information on transportation options in the District.