Friday, September 20, 2019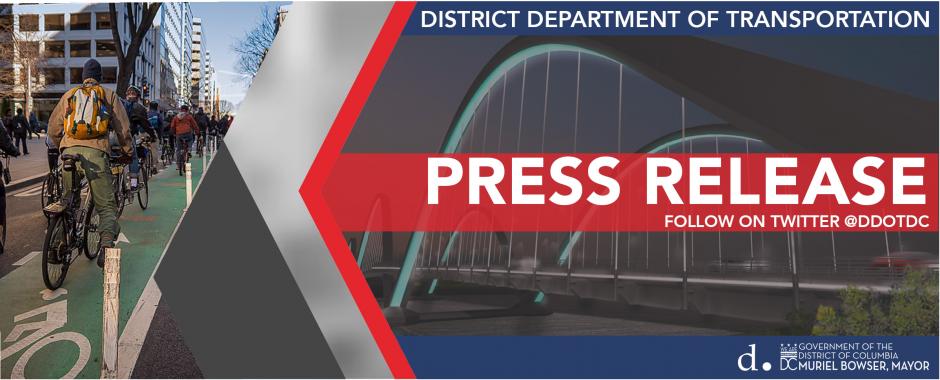 FOR IMMEDIATE RELEASE

Media Contacts
Bowser Administration Monitoring First Amendment Activity Likely to Impact Monday Morning Commute
Traffic Delays Expected as a Result of First-Amendment Protected Activities

(WASHINGTON, DC) – The Bowser Administration is currently monitoring first amendment activities planned by local climate change organizations for Monday, September 23, 2019. The groups have planned first-amendment protected events on Monday to potentially include the intentional disruption of traffic on high-volume roadways around the District. Although we are unaware of specific locations that will be impacted, there is the potential for traffic delays and disruptions throughout the District.

The DC Homeland Security and Emergency Management Agency (HSEMA) will activate the District's Emergency Operations Center (EOC) and Joint Information Center (JIC) on Monday, September 29, from 6 a.m. to 6 p.m. to allow District Government agencies to better monitor potential disruptions to District operations.

Residents and commuters in the District of Columbia are encouraged to take the following actions ahead of Monday morning's commute:
Prepare for potential traffic delays by utilizing public transportation and planning alternate routes to accommodate road closures that may be a result of the first-amendment events.
Sign up for free text or email alerts from District officials through AlertDC, the District's emergency communications system. Signing up is simple and free, visit alertdc.dc.gov.
See something, say something – the public is the District's first line of defense. If you see suspicious activity, report it to the Metropolitan Police Department by calling (202) 727-9099, texting 50411, or through iWATCH: iwatchdc.org

###

The mission of the District Department of Transportation (DDOT) is to enhance the quality of life for District residents and visitors by ensuring that people, goods, and information move efficiently and safely with minimal adverse impact on residents and the environment.

Follow us on Twitter for transportation-related updates and more; like us on Facebook and follow us on Instagram. Visit the website at ddot.dc.gov. Visit goDCgo.com for more information on transportation options in the District.