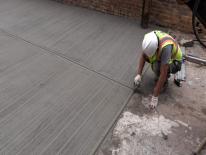 You can request alley repair services by calling the Mayor's Citywide Call Center at 311 or completing a service request online using the District government's Service Request Center.
Please identify the specific alley location and repair problem (i.e. pothole, re-paving) and describe the type of existing alley surface (i.e. dirt, concrete, brick). A service request will be generated and you should receive a service request number to track the status of your request.
DDOT's standard is to resolve emergency alley requests within 7-14 days of the date they are reported. Permanent repairs require a longer time frame, due to the backlog of work and availability of funding.
Scheduled Response Time
Investigation: 1-10 days
Temporary repairs: 7-14 days
Alley re-paving: permanent repairs are scheduled annually, based on funding authority and contract availability
Please call 311 or (202) 727-1000 if the problem hasn't been repaired by the specified date of completion. Please reference your service request number.
Service Need
To ensure safe travel in the District's alleys by addressing structural concerns in a timely manner.
Service at a Glance
Provided By: DDOT
Phone: 311
Location: 55 M Street, SE, Suite 400 Washington, DC 20003