Pilot for Shared Motor-Driven Cycles
In March 2020, the District Department of Transportation (DDOT) is continuing the demonstration pilot for motor-driven cycles, also known as mopeds, as part of the District's continued commitment to foster new shared mobility options.
Companies that want to participate in the pilot must meet the terms and conditions of a new Public Right of Way Occupancy Permit (PROWOP). The terms include current laws related to the operation of mopeds such as requiring a helmet, possessing a valid driver license, and no riding on sidewalks and bike lanes. All pilot applicants will be allowed to operate up to 600 vehicles during the demonstration period.
The goal of this pilot program is to enhance and increase mobility access by exploring a new alternative to private vehicle ownership and offering another Mobility On Demand service to all District residents while reducing transportation-based emissions.
Shared motor-driven cycle operators with a 2020 Public Right-of-Way Occupancy Permit (PROW OP) are permitted to continue operations starting March 1, 2020 through September 30, 2020 under the current permits. During this time, DDOT the will continue to evaluate the program, and determine if and how these services will operate in the District. and how such businesses would be required to operate.
The following companies have been granted a permit to participate in the District's demonstration pilot:
Revel Transit, Inc
Website: https://gorevel.com/washington-dc/
Customer Service Phone Number: 855-690-9180
Customer Service Email: [email protected]
Branding: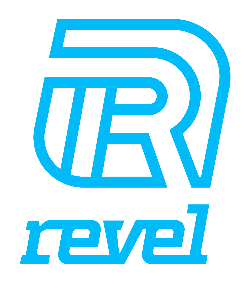 How to Apply to the Demonstration Pilot?
The application period for the current demonstration pilot is now open, and the relevant Terms and Conditions are posted below. Applicants interested in participating in the current demonstration period (through September 30, 2020) should contact DDOT at [email protected].
Please note that the template terms and conditions posted at the bottom of this page is for reference only.