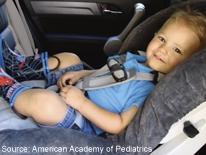 Project Safe-Child has a new Car Safety Seat purchasing program. We offer Child Restraint seats at a low cost. You must be a District resident to purchase a seat.
Make your appointment, today!
Seats can be purchased at the following locations:
CentroNia
1420 Columbia Rd, NW
Washington, DC 20009
(202) 332-4200
Infant-Convertible-Booster
Must attend classes every 2nd Friday of the month

Children's Hospital
111 Michigan Avenue, NW
Washington, DC 20010
(202) 476-4068
Convertible-Booster

George Washington Hospital
900 23rd Street, NW
Washington, DC 20037
(202) 715-4966
Infant

Georgetown Hospital
3800 Reservoir Road, NW
Washington, DC 20007
(202) 444-8639
Infant

Mary's Center
1844 Ontario Road, NW
Washington, DC 20010
(202) 420-7038
Must attend class to purchase

Providence Hospital
1150 Varnum Street, NW
Washington, DC 20017
(202) 269-7439
Infant
Attention: Please call the above listed location for hours of operations.
Persons receiving Temporary Assistance to Needy Families (TANF) can purchase any one seat in the amount of $20.00. You must provide a statement showing you have been approved. The statement cannot be over six months old and must be accompanied by proper identification, such as a photo driver's or non-driver's license issued by the DC Department of Motor Vehicles or a voter registration card accompanied by photo identification. You will also need to attend a Child Passenger Safety Session. For further information, please call (202) 671-2350.
TANF recipients may purchase seats for the following prices:
5 lbs to 20 lbs - Infant seat: $20.00

20 lbs to 40 lbs - Convertible seat: $30.00

20 lbs to 100 lbs - Highback Booster seat: $30.00 (must be over year)
You can have your car seat properly installed free.
Call for an appointment at (202) 671-2350.
There is no excuse for any child to be unbuckled in the District of Columbia. Make your appointment, today!