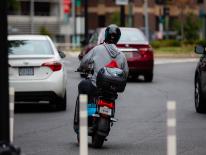 Pilot for Shared Mopeds in the District
The District Department of Transportation (DDOT) is continuing the demonstration pilot for motor-driven cycles, also known as mopeds, through December 31, 2021, as part of the District's continued commitment to foster new shared mobility options.
Companies that want to participate in the pilot must meet the terms and conditions of a new Public Right of Way Occupancy Permit (PROWOP). The terms require moped riders to follow current laws related to the operation of mopeds such as wearing a helmet, possessing a valid driver license, and never riding on sidewalks and bike lanes. All companies applying to participate in the pilot will be allowed to operate up to 800 vehicles during the demonstration period.
DDOT launched the pilot program in 2019 to enhance and increase mobility access by exploring an alternative to private vehicle ownership and offering another Mobility On Demand service to all District residents while reducing transportation-based emissions.
Shared motor-driven cycle operators with a valid Public Right-of-Way Occupancy Permit (PROWOP) will be permitted to operate through December 31, 2021. During this time, DDOT will continue to evaluate the program, and determine if and how these services will operate safely in the District in the future.
Shared Moped Safety
Shared moped users can view safety instructions within the company's mobile application. Each company also provides in-person safety training. Shared mopeds must be driven and parked on the road, just like cars.
Shared moped users must wear a helmet. Helmets are available in each vehicle. There are also helmet available for purchase from each company.
Lime Helmet Shop - Helmets will be available for sale by Lime starting May 1st
Shared moped users must drive safely and legally. Users that do not operate their vehicle safely and legally can be suspended from using the service.
Illegal and dangerous driving can be reported to each company and to DDOT. Safety requirements apply to both the driver and passenger. Reports should include time, location, and violation type. If possible, the report should also include the license plate number of the vehicle.
Riding without a helmet
Riding on the sidewalk
Standing up on the vehicle while riding
Any reckless driving
Any other illegal driving
Reports can be submitted to Revel through 855-690-9180, [email protected], their mobile app, and their Community Reporting Tool. Information on Revel's policies is available at Revel's Violation and Suspension Policies.
Report can be submitted to Lime through (888) 546-3345, [email protected], and their Help Center Request Form. In the request form field "The issue you are experiencing is most likely connected to," click Non-User, General, Feedback. Information on Lime's policies is available at Lime's Rules to Ride Mopeds.
To contact DDOT about any moped safety issues or concerns, please email [email protected] or call 202-671-2700.
Permitted Shared Moped Companies
The following companies have been granted a permit to participate in the District's demonstration pilot:
Revel Transit, Inc
Website: https://gorevel.com/mopeds/moped
Customer Service Phone Number: 855-690-9180
Customer Service Email: [email protected]
Branding: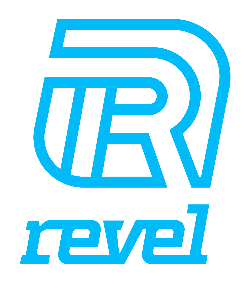 Lime
Website: www.li.me
Customer Service Phone Number: 1 (888) 546-3345
Customer Service Email: [email protected]
Branding:

How to Apply to the Demonstration Pilot?
The application period for the current demonstration pilot is open, and the relevant Terms and Conditions are posted below. Applicants interested in participating in the demonstration pilot should contact DDOT at [email protected].
Please note that the template terms and conditions posted at the bottom of this page is for reference only.