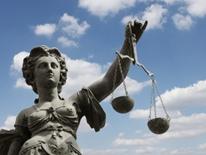 The Office of Civil Rights administers compliance programs and policies related to Civil Rights for the District Department of Transportation (DDOT).
The office is responsible for ensuring agency compliance with the following:
DDOT has a firm commitment to not discriminate against qualified individuals with disabilities on the basis of disability in its services, programs, or activities, and will honor and work to satisfy the requirements of Title I, Title II, and Title IV of the Americans with Disabilities Act of 1990 (ADA).

DDOT ensures that no person shall be discriminated against on the grounds of race, color, national origin, or gender, as provided in Title VI of the Civil Rights Act of 1964 and related statutes.
It is DDOT's fundamental policy to ensure there's equal opportunity in employment to all individuals. The office also coordinates the agency's Disadvantaged Business Enterprise (DBE) Program (implementation through 49 Code of Federal Regulations part 26) and On-the-Job Training (OJT) Program (implementation through 23 Code of Federal Regulations part 230) and provides contracting information and targeted supportive services for certified DBE firms via the Business Opportunities and Workforce Development Center.

DDOT administers two federal programs aimed at fulfilling its mission of helping small business entrepreneurs to successfully compete for procurement contracts in transportation construction.
The primary objective of DDOT's On-the-Job Training Program is to provide educational opportunities for women, minorities, and disadvantaged persons.
DDOT lists upcoming procurement opportunities for the public and encourages the use of certified Disadvantaged Business Enterprises (DBEs) for contracting and subcontracting opportunities.
DDOT provides robust language assistance services to Limited English Proficient and Non-English Proficient customers at no cost.

DDOT is committed to ensuring that no person is excluded from participation in, or denied the benefits of, its projects, programs, activities, and services on the basis of race, color, national origin, gender, age, or disability.
Related Information
Multimodal Accessibility Advisory Council Meeting Minutes