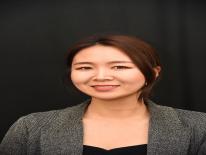 Position/Title:
Community Engagement Manager
Kelly Jeong-Olson is the Community Engagement Manager for the District Department of Transportation (DDOT).
Kelly leads DDOT's Community Engagement Division, a team of eight, that is working directly with the community, Advisory Neighborhood Commissions (ANCs), and the Council of the District of Columbia. The team coordinates, assesses, and addresses community concerns to find solutions for transportation-related matters.
Kelly joined DDOT in September 2019 as Community Engagement Specialist. Prior to joining DDOT, Kelly worked in various offices within the Executive Office of the Mayor including Special Assistant for Office of the Deputy Mayor for Health and Human Services (DMHHS), Ward 6 Liaison for Mayor's Office of Community Relations and Services (MOCRS) and Community Engagement Specialist for Mayor's Office on Asian and Pacific Islander Affairs (MOAPIA).
Kelly received both Bachelor's and Master's degrees from Yonsei University.