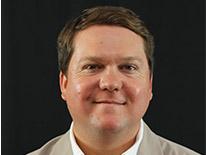 Position/Title:
Associate Director for Urban Forestry Division
In more than 12 years with the District government, Earl Eutsler has contributed to the general professionalization of the institution. When he started with DDOT's Urban Forestry Administration in early 2004, he was one of only five arborists on staff. Thousands of dead street trees citywide led to requests for service by residents, which were often never inspected. Each year, more trees were removed than planted. At that time, the program barely managed to mitigate the most hazardous trees in its population.
Mr. Eutsler who has a bachelor's from St. Mary's College, began at DDOT as a Tree Maintenance Control Monitor where he had an opportunity to see the shortcomings of the agency and to view the types of business process improvements needed to reshape the organization. By developing an inclusive culture, where every team member contributes to developing protocols for carrying out the agency's duties, he helped to build a nimble, passionate and innovative division, where the Urban Forestry Administration continuously seeks improvements and efficiencies. Today, service requests generated through the citywide call center are now resolved in record time, even as request volumes increase. While at DDOT, Mr. Eutsler earned a master's in environmental science and policy from John Hopkins University.