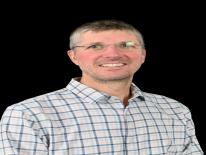 Position/Title:
Chief Performance Officer
John Thomas is the Chief Performance Officer for DDOT and is managing DDOT offices responsible for performance management, customer service, and fleet, facilities, and warehouse services. Mr. Thomas has more than 12 years' experience managing operations and programs within the agency.
Since 2005, Mr. Thomas was the Associate Director for DDOT's Urban Forestry Division, which manages approximately 150,000 street trees citywide, 11 miles of bike trails, low impact development sites and all streetscape reviews. Mr. Thomas brings more than 20 years of experience in the field of plant science. He has a bachelor's degree from Cornell University. He is also an ISA-certified Arborist and has worked at the U.S. Botanic Garden, U.S. National Arboretum, Wave Hill, the Monrovia Nursery Company in Oregon and other public horticulture intuitions.