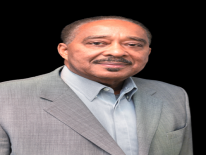 Frank Seales, Jr. is a transportation law and policy expert with thirty-five years of experience leading federal, state, and local legal departments. Since 2001, Seales has served as the general counsel for DDOT and has handled all transactional and policy matters including legislation, regulations, rate control matters, interagency, federal agreements, and contracts.
Prior to joining DDOT, Seales served as the chief counsel for the National Highway Traffic Safety Administration (NHTSA). A presidential appointment, he served as the top legal counsel for the NHTSA Administrator. In this capacity, Seales oversaw the Firestone tire investigation, which led to the largest recall in the history of the NHTSA, and supervised the settlement of NHTSA's two largest civil penalties imposed on major automobile manufacturers for failure to implement timely recalls.
An antitrust expert, Seales served from 1989 to 1998 as the chief and senior assistant attorney general for Antitrust and Consumer Litigation in the Virginia Attorney General's Office where he recovered $11 million in civil penalties and $6.8 million in costs and expenses for the Virginia Commonwealth. Seales started his antitrust legal work as a senior trial attorney in the Antitrust Division of the U.S. Department of Justice where he investigated some of the nation's largest mergers at that time.
Seales is currently the treasurer of the National Bar Institute. He received his Juris Doctorate from the Indiana University School of Law and his Bachelor of Science from Tennessee State University. In 2006, Seales was inducted into his law school's Academy of Law Alumni Fellows, the highest honor awarded by the law school.