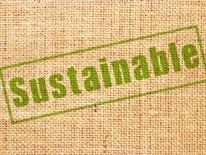 Sustainability is one of the functions of our Planning, Policy and Sustainability Administration (PPSA). This sustainability plan provides a clear vision for our department to incorporate sustainable practices in all of our activities.
Deliberate definition and precise measures are important to clearly articulate the meaning of sustainability for the District Department of Transportation (DDOT). The DDOT sustainability plan serves that purpose.
It is DDOT's priority to provide balanced transportation mode choices without compromising safety, accessibility and mobility.
In order to have a sustainability plan, an organization must first know what sustainability means and how it will relate to the organization.
Transportation is an important part of our daily lives and is the lifeblood of the US and global economy.
DDOT's Sustainability Plan is a critical piece of a District-wide commitment to sustainability.
The purpose of the DDOT Sustainability Plan is to ensure that DDOT incorporates sustainable practices in all its activities.