On Your Street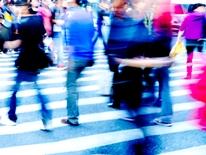 DDOT is the agency responsible for ensuring safe, efficient use of the city's roads and public spaces.
Bicycles and Pedestrians
The District Department of Transportation offers a variety of resources that support bicyclists and pedestrians.

Carsharing Initiative
Carsharing is a network of privately owned vehicles that are rented by the hour or day.
DDOT Emergency Preparedness
The District Department of Transportation promotes the safety of the commuting public by offering safety programs and information to District residents.

Mass Transit in DC
The District Department of Transportation provides a broad array of transit services for residents, workers and visitors to efficiently and affordably move about the District

Public Space Management
The District Department of Transportation has management and oversight responsibility for the use and occupancy of the public space.
Public Space is defined as all the publicly owned property between the property lines on a street and includes the roadway, tree spaces, sidewalks and alleys.

Safety Programs
District Department of Transportation plays a key role in helping the District and its residents prepare for emergencies including events or threats that might require the evacuation of the city.
Traffic Management
DDOT's Traffic Operations Administration (TOA) keep the traffic signals running and vehicles moving on the District's 1,100 miles of roadway, clears snow and ice from the streets, helps prepare the city for large scale emergencies and evacuations, and manages the District's inventory of parking spaces.

Urban Forestry
DDOT Trees is the Urban Forestry Administration which is responsible for establishing and maintaining a full population of healthy street trees within the District.