Friday, December 13, 2019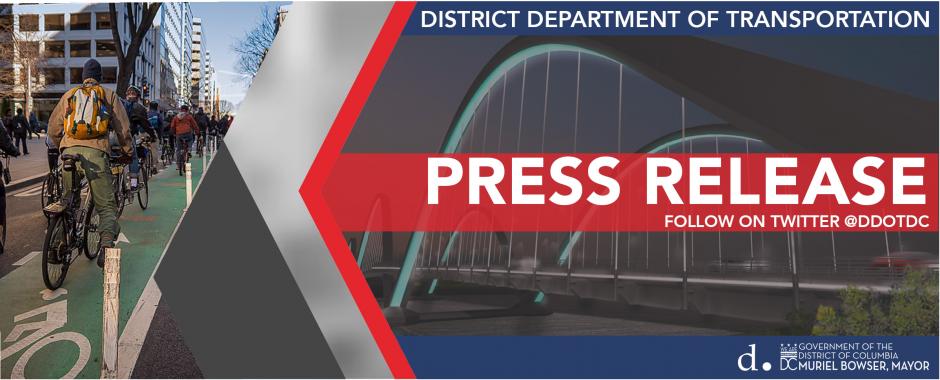 FOR IMMEDIATE RELEASE

Media Contacts
DDOT's Public Space Regulation Division to Close on December 17

(Washington, DC) - The District Department of Transportation's (DDOT) Public Space Regulation Division (PSRD) will be closed on Tuesday, December 17, from 8:15 a.m. to 4:15 p.m., for administrative training.

This includes PSRD's Permits Branch at 1100 4th Street SW, 2nd Floor; and PSRD's Inspections Branch at 55 M Street SE, which will operate for emergency inspections only.

Residents may visit kiosks at Metropolitan Police Department to print Emergency No Parking/Reserved Parking signs. PSRD's kiosks on the second floor at 1100 4th Street SW will also be open.

PSRD will reopen to the public on Wednesday, December 18 at 8:15 a.m.
###

The mission of the District Department of Transportation (DDOT) is to enhance the quality of life for District residents and visitors by ensuring that people, goods, and information move efficiently and safely with minimal adverse impact on residents and the environment.

Follow us on Twitter for transportation-related updates and more; like us on Facebook and follow us on Instagram. Visit the website at ddot.dc.gov. Visit goDCgo.com for more information on transportation options in the District.