Friday, September 9, 2016
The DC Circulator will offer a special modified service on its National Mall route to better serve attendees of the National Museum of African American History and Culture's grand opening, Saturday, September 24, 2016.
The Special Modified DC Circulator service will operate between 7 am and 2 pm.
Service on Saturday, September 24 from 7 am to 2 pm.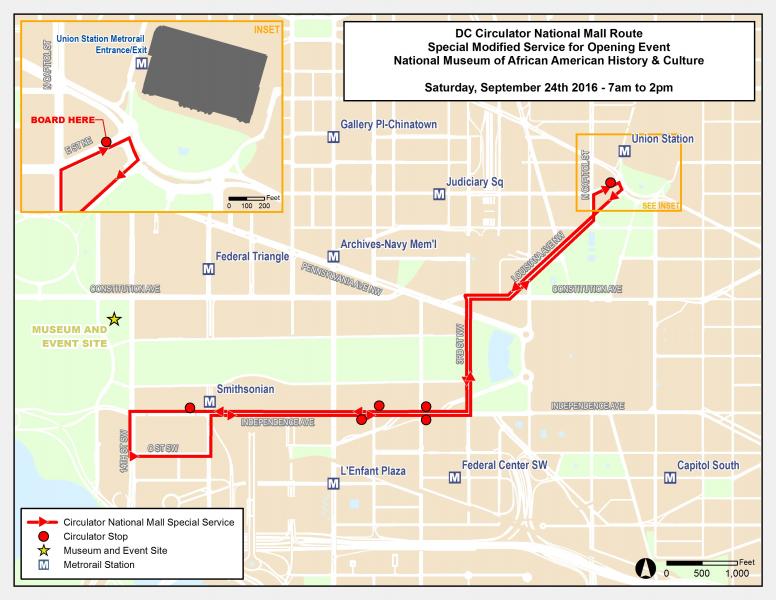 Service from 2 pm to 8 pm Saturday and all day Sunday, September 25.