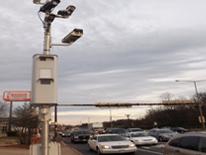 In the District of Columbia, there are approximately 300 locations where speed cameras are installed, or there are plans or proposals to install them in the future.

Section 9029 of Fiscal Year 2014 Budget Support Act mandates that District Department of Transportation (DDOT) and Metropolitan Police Department (MPD) shall transmit a joint report to the Secretary to the Council on speed cameras located in the District or proposed to be located in the District. The report shall include:
A list of each speed camera in the District;
An analysis of the speed camera's nexus with safety; and
If no nexus with safety can be identified, a justification by MPD regarding the speed camera's location
DDOT conducted an engineering study to determine nexus between traffic safety and speed cameras throughout the District. This study supports the objectives of the Section 9029 of the Budget Support Act, which is to instill public trust that speed cameras are installed by the DC Government to improve safety and not just increase local revenues. Determining a safety nexus for speed cameras also provides a technical justification for the installation of speed cameras among other things throughout the District as a critical tool to improve vehicular and pedestrian safety.
For further information in regards to speed camera information, please visit Speed Camera - Interactive Map below and DDOT's Executive Summary and Index of Speed Cameras

[PDF] The map above contains links to documents presented in Portable Document Format (PDF). A PDF reader is required for viewing. Download a PDF Reader or learn more about PDFs.