The District of Columbia offers free car seat inspections as a courtesy to the residents. You must be a District resident to use this service.

You can find a Certified Child Passenger Safety Technician below:
District Department of Transportation
Monday to Friday, 9 am to 3 pm (appointment only)
Contact: Karen Gay, [email protected], (202) 409-0234
55 M Street SE, Suite 400, Washington, DC 20003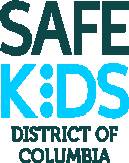 Children's National Health System
Contact: Jersualem Anderson, [email protected], (202) 292-3232
111 Michigan Avenue NW, Washington, DC 20010
Mondays, 10 am to 3:30 pm – parking garage, level P1)
Look for "Free Car Seat Check" sign

DC Department of Motor Vehicles
Contact:
Larry Walker,
[email protected]
, (202) 729-7125
DMV Inspection Station
1001 Half Street SW, Washington, DC 20024
(Tuesday to Saturday, June to August, 6 am to 2 pm; September to May, 7 am to 3 pm)

DC Metropolitan Police Department
Contact: Brandi Beam, [email protected], 202-437-8030
PD Traffic Division 501 New York Avenue NW, Washington, DC 20001
(Appointment only, Monday to Friday, 8 am to 12 pm; "Booster Seat Tuesdays" from 10 am to 6 pm)
Child Passenger Safety
Motor vehicle crashes are the leading killer of children, ages 14 and under. Four out of five car seats are not used correctly. Our mission is to ensure that children are properly secured in safety seats and seat belts while traveling –every ride–every time.

For Child Safety Seat Violations
The penalty for violating the District's child safety seat law is a fine of at least $75 and two points on the driver's license. This applies to any person operating a motor vehicle in the District of Columbia. The police can stop a driver in the District, solely for not having a child properly restrained.
Motorists may contest the notice of infraction through the Department of Motor Vehicles, Adjudication Services. The following penalties are possible:
First Time: Offenders are given the choice of the following:
Pay a $75 fine
Attending a Child Restraint Safety Class ($25)
Second Time: Both penalties become mandatory
Pay a $75 fine
Attending a Child Restraint Safety Class ($25)
Third Time: Pay a $125 fine
Fourth or more: Pay a $150 fine
For further information, contact the DDOT Transportation Safety Division at (202) 671-2350.
Also, like us on Facebook, DC Car Seat Inspections
Make your appointment, today!