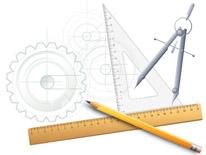 Context Sensitive Design (CSD) is a part of the DDOT design efforts and the Context Sensitive Design Guidelines are included as a chapter in the DDOT Design and Engineering Manual. These guidelines provide an additional resource in the design and planning process to achieve better and improved designs.

CSD is a collaborative, interdisciplinary approach that involves all stakeholders to develop a transportation facility that fits its physical setting and preserves scenic, aesthetic, historic, and environmental resources, while maintaining safety and mobility. CSD is an approach that considers the total context within which a transportation improvement project will exist [Federal Highway Administration 2001].

The key elements of Context Sensitive Design for any project are:
Purpose and Transportation Need
Environment
Public Participation
Transportation Design Elements
Safety and Mobility
Another way of describing Context Sensitive Design is "merging the function of a transportation project with its setting." This new approach is an effort to design transportation projects in harmony with the project's context, such that these projects respect the community values, physical needs, natural environment, social needs, cultural characteristics, aesthetics, and transportation needs. The "context" of the project can include a variety of elements such as community, scenic byways, rivers, historic districts, residential character, parks, farmland, wetlands, highways, and commercial neighborhoods.
Design
The District Department of Transportation (DDOT) has always used Context Sensitive Design (CSD) in almost all transportation projects. DDOT's context sensitive approach extends from extended public involvement to preserving the historic character of the District, from avoiding adverse impacts on the natural parklands to enhancing multi-modal transportation options in every transportation project.

In order to formalize the Context Sensitive Design approach to all projects DDOT started to develop its internal CSD procedures and policies in 2003. As a result of this effort Context Sensitive Design guidelines were developed. DDOT revised its Design Guidelines Manual and added Context Sensitive Design guidelines.
Public Involvement Techniques
DDOT has a long history of extended community involvement. DDOT's public involvement process starts at the project-scoping stage and continues through completion of construction. DDOT utilizes a variety of public outreach and involvement tools and techniques including print media, electronic media, community events, Advisory Neighborhood Commissions (ANC), public meetings, workshops, e-mail, newsletters and coordination with civic and business associations.
CSD Training
DDOT participates in the FHWA training programs for Context Sensitive Design.
CSD Contact
Faisal Hameed
Infrastructure Project Management Administration
District Department of Transportation
55 M Street, SE, Suite 400
Washington, DC 20003
Phone: (202) 671-4607
Fax: (202) 671-4710
Email: [email protected]
Goals
To extend public involvement, preserve the historic character, avoid adverse impacts, and to enhance multi-modal transportation.
Program at a Glance
Program Title: Context Sensitive Design Guidelines
Agency: District Department of Transportation
Office: Policy, Planning and Sustainability Administration (PPSA)
Type: Planning and Strategy