The District Department of Transportation (DDOT) manages hundreds of projects across the city. Much of this work, spread across all eight wards, is federally funded and ensures the District's transportation network is properly maintained and improved on an ongoing basis.
DDOT's Capital Infrastructure Projects in Active Construction Phases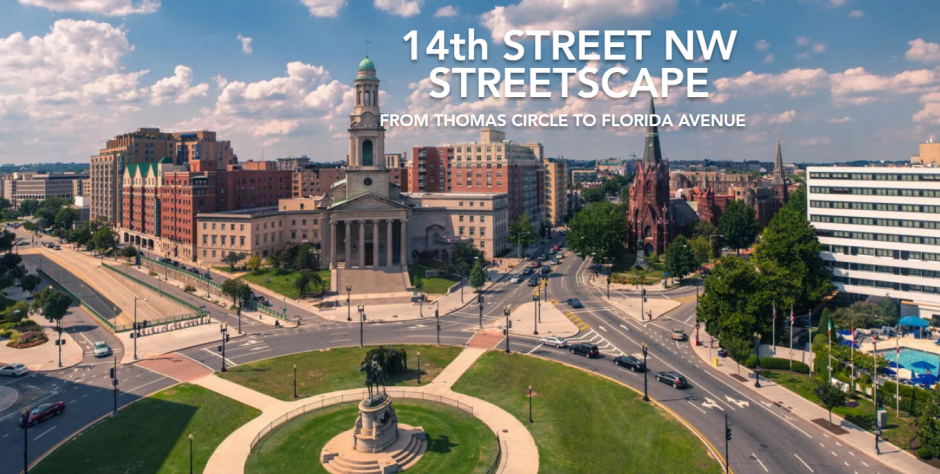 ---

---

Blair Rd/Cedar St/4th St NW Intersection Improvements
---
Maryland Avenue Streetscape
---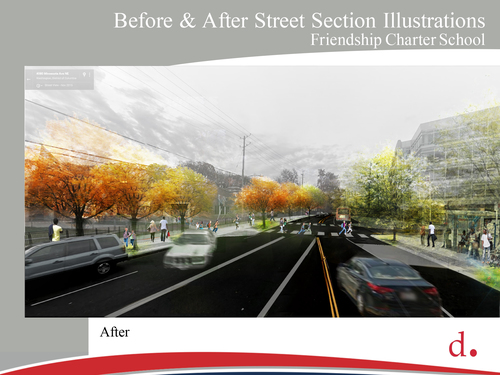 Minnesota Avenue Project Phase II
---
---
Pennsylvania Avenue West Streetscape
---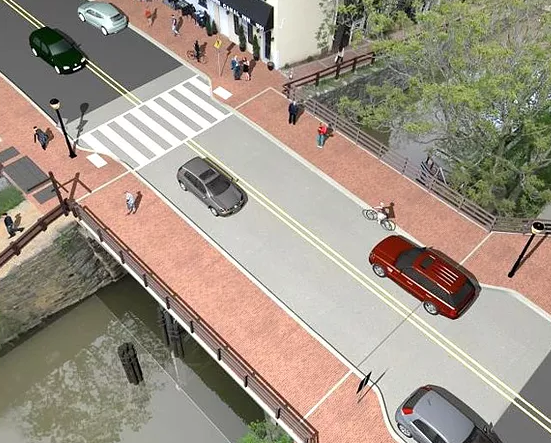 Replacement of 31st Street Bridge Over the C&O Canal
---
Rehabilitation of Anacostia Freeway Bridges Over Nicholson Street
---
South Capitol Street Project Frederick Douglass Bridge
Projects in Active Design Phases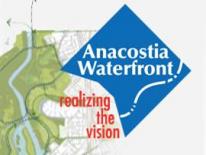 Anacostia Waterfront Initiative
---

Rehabilitation of Aspen St. NW
---

Rock Creek Park Multi-Use Trail Rehabilitation Project
---

Reconstruction of Kennedy St., NW from 16th St. to Georgia Ave.
---

Metropolitan Branch Trail from Fort Totten to Takoma
---
Connecticut Avenue Streetscape and Dupont Deckover
---

Cleveland Park Streetscape & Drainage Improvement
---
Rehabilitation of Eastern Avenue
---
---

Klingle Valley Trail Project
The Klingle Valley Trail Project converts Klingle Road NW between Cortland Place and Porter Street into a pedestrian and bicycle trail using green infrastructure components.
---
Pennsylvania Avenue West Streetscape
---

New York Avenue Streetscape & Trail Project
---

Rhode Island Avenue Streetscape Project
---
---
Rehabilitation of 16th Street Bridge over Piney Branch Parkway Project
---
Reconstruction/Rehab of Pedestrian Bridge & Trail at Arizona Avenue NW
Completed Projects
---
11th Street Bridge Project (Completed 2014)
DDOT began construction of the 11th Street Bridge Project in December 2009 to replace the two existing bridges with three new bridges and improve the related interchanges.
---
Replacement of 16th Street NW Bridge over Military Road NW (Completed 2015)
Replacement of 16th Street NW Bridge over Military Road NW.
---

Kalmia Road Culvert Project
The replacement of a partially collapsed culvert with a new wider culvert.
---
M Street Cycle Track Installation (Completed 2015)
The M Street cycle track, with a buffer of parked cars and flexible posts, span over a mile on the north side of M Street NW. It was installed as a traditional bike lane marked by green paint to increase visibility.
---

Nebraska Avenue to Military Road Project (Completed 2013)
This project will rehabilitate the intersection of Nebraska Avenue and Military Road. The project includes 810' of Nebraska, 550' of Military Road and 190' of Broad Branch Road to meet other projects nearby.
---
Anacostia Riverwalk Trail (Completed October 2016)
The trail provides seamless, scenic travel for pedestrians and bicyclists along the Anacostia River.
---
Reconstruction of Kenilworth Avenue
This is the third major transportation study to look at transportation improvements for the Anacostia Waterfront Initiative area.
---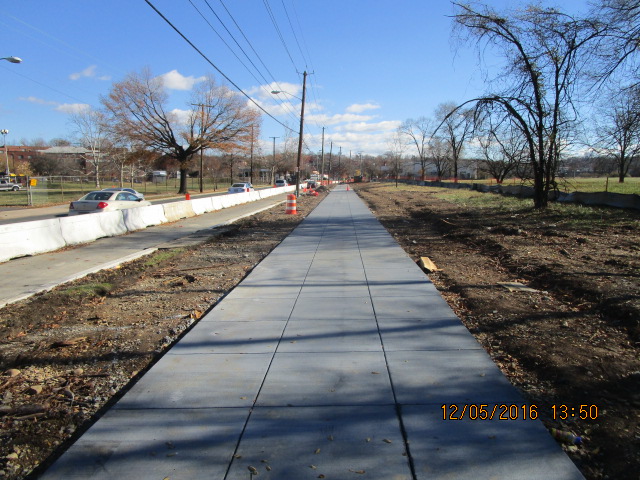 Oxon Run Trail Rehabilitation Project (Completed October 2017)
The goal of the Oxon Run Trail Rehabilitation project was to improve bicycle and pedestrian access within Oxon Run Park and the nonmotorized network connections to surrounding destinations.
---
Key Bridge Project (Completed)
---
dTAP
The District Transportation Access Portal (dTAP)
The portal provides a wealth of performance data and project information in an easy-to-use online dashboard.