The District Department of Transportation (DDOT) manages hundreds of projects across the city. Much of this work, spread across all eight wards, is federally funded and ensures the District's transportation network is properly maintained and improved on an ongoing basis.
DDOT's Capital Infrastructure Projects in Active Construction Phases
Projects in Active Design Phases
Completed Projects
11th Street Bridge Project
DDOT began construction of 11th Street Bridge Project in December 2009 to replace the two existing bridges with three new bridges and improve the related interchanges.
Replacement of 16th Street NW Bridge over Military Road NW (Completed 2015)
Replacement of 16th Street NW Bridge over Military Road NW.

Kalmia Road Culvert Project
The replacement of a partially collapsed culvert with a new wider culvert.
M Street Cycle Track Installation (Completed 2015)
The M Street cycle track, with a buffer of parked cars and flexible posts, span over a mile on the north side of M Street NW. It was installed as a traditional bike lane marked by green paint to increase visibility.

Nebraska Avenue to Military Road Project (Completed 2013)
This project will rehabilitate the intersection of Nebraska Avenue and Military Road. The project includes 810' of Nebraska, 550' of Military Road and 190' of Broad Branch Road to meet other projects nearby.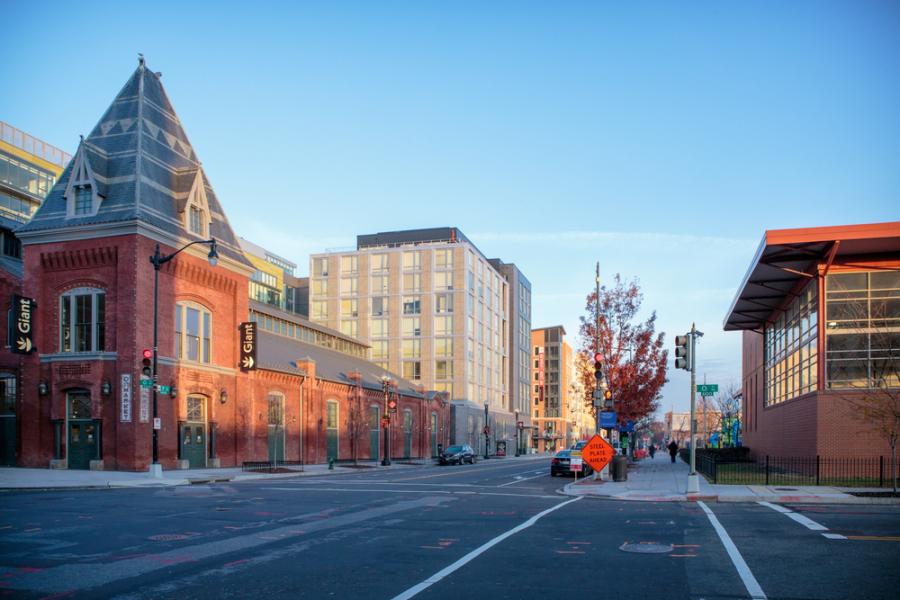 7th Street Rehabilitation (Completed April 2017)
This project rehabilitated the Howard Theatre area in Northwest and provided a streetscape on 7th Street NW.
Anacostia Riverwalk Trail (Completed October 2016)
The trail provides seamless, scenic travel for pedestrians and bicyclists along the Anacostia River.
dTAP
The District Transportation Access Portal (dTAP)
The portal provides a wealth of performance data and project information in an easy-to-use online dashboard.