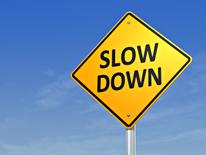 Section 6101-6102 of the 2014 Budget Support Act, "Allocation of Traffic Control Officers (TCOs) Act of 2013" mandates that, on or before February 14, 2014, District Department of Transportation (DDOT) shall publish on its website:
(1) A standard safety justification for the placement of TCOs; and
(2) A list of the 10 most critical intersections that will have TCOs during the most critical times of day, and the corresponding justification for these placements.
Safety Justification:
Traffic Control Officers are responsible for directing traffic to ensure the safe flow and operation of vehicular, pedestrian and bicycle traffic throughout the District of Columbia. They also work cooperatively with DPW and DMV to enforce parking regulations.
The Traffic Control Officer branch of DDOT will provide traffic management to the ten most critical intersections in the District of Columbia. DDOT will ensure that safe and efficient coverage on each of the intersection will be provided by experienced Traffic Control Officers. During the initial launch of this project, DDOT will be providing coverage during the AM and PM rush hours.
The list below identifies the ten most critical intersections in the District of Columbia where Traffic Control Officers will be posted:
7th and H St., NW
14th and Columbia Rd., NW
Georgia and New Hampshire Ave., NW
14th and Irving St., NW
14th and Park Rd., NW
19th and L. St., NW
MLK and Stanton Rd., SE
Brentwood Rd. and W. St,. NE
Mississippi Ave., and South Capitol St., SE
17th and Rhode Island Ave., NW