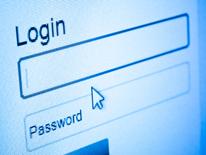 Cityworks® is the Work Management system used by the District Department of Transportation to manage requests for service to District assets, such as alleys, curbs and gutters, roadways, sidewalks, signage, signals, streetlights, and trees.

Customers may submit Cityworks® requests for service on-line via 311, through the Mayors Call Center, via phone to the DDOT Customer Service Center at (202) 673-6813 or through the DDOT social media sites like Twitter and Facebook. To obtain information regarding these requests, DDOT has launched IPMA Open Service Request.

Login: Cityworks
Goal
This online tool enables constituents and visitors alike to check the status of DDOT service requests for up to 60 days. The IPMA Open Service Request tool is enabled by GIS (geographic information system). It gives its users the ability to see street and service requests and their statuses on an interactive map. A user can enter a specific address or service request number and pull up all the service requests for that location or within that area and see its status.
Disclaimer
DDOT has provided this GIS map and data set as an information resource for the public. Every reasonable effort has been made to assure the accuracy of the map and other information contained on this website. However, this map and other information are only as accurate as the source of such maps and other information.

DDOT makes no warranty, representation, or guarantee of any kind regarding either any maps or other information provided herein or the sources of such maps or other information. DDOT specifically disclaims all representations or warranties, express or implied, including, without limitation, the implied warranties of merchantability and fitness for a particular purpose.

DDOT assumes no liability for any errors, omissions, or inaccuracies in the information provided regardless of the cause of such or for any decision made, action taken, or action not taken by the user in reliance upon any maps or information provided herein.