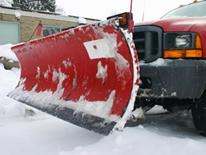 The District Department of Transportation (DDOT) works closely with the Department of Public Works (DPW) to clear snow and ice from District roadways and bridges. Together, DDOT and DPW clear and make safe approximately 2,295 lane miles, bridges, overpasses and ramps.
DDOT and DPW also work closely with the Mayor and other District agencies when deciding to declare and enforce snow emergencies.
If a snow emergency is declared residents must immediately relocate any vehicles parked on snow emergency routes.
The District of Columbia begins planning for winter weather months in advance. Equipment must be serviced, vehicles inspected, personnel trained, supplies ordered and snow removal routes evaluated to ensure readiness for the first flake, or the first icy downpour of freezing rain.
As in other jurisdictions, public safety determines the priority for snow removal in the District. Clearing and salting efforts focus first on major roads, commuter thoroughfares and designated Snow Emergency Routes. Streets that are narrow, steep, or shaded, receive special attention, as do those streets scheduled for next-day trash collection.
The District has 330 pieces of equipment and 750 personnel available for any given storm. This includes additional contract plows, if necessary, for major weather events. In addition, the District Snow Team is now using improved route plans - first implemented in 2008 - which divide the city's neighborhoods into 82 smaller, more manageable routes.
The District's Snow Team is committed to faster completion of plowing and salting along major roads and residential streets, which in turn means more rapid return of normal traffic flow and earlier resumption of trash collection and other city services. Residents are reminded to please be patient and allow sufficient time for snow operations to be implemented. If their streets still have not been treated or plowed in a reasonable amount of time they should call the Mayor's Citywide Call Center by dialing 311.
Keep up to date on the latest inclement weather reports and advisories with Snow Alerts.
DDOT and DPW remind commuters and residents to:
Not drive distracted.
Remember that driving on ice is significantly different than driving on snow.
Use extreme caution and maintain safe speeds and distances from other vehicles.
Remember even a 4-wheel drive SUV does not perform well in ice and additional safety measures should be followed.
Be aware of road conditions, particularly black ice which can be deceptive in its appearance giving the driver a false sense of security on the road.
Watch for slippery bridge decks, even when the rest of the pavement is in good condition. Bridge decks will ice up sooner than the adjacent pavement.
Remember to keep a safe distance from emergency and snow vehicles and please use caution when attempting to pass a snowplow. Give the drivers plenty of room to safely do their jobs.
Clear all the snow and ice from your vehicle's windows and lights - even the hood and roof - before driving.
Help your elderly or disabled neighbors remove snow from steps and sidewalks.
Clear catch basins and fire hydrants.
Please do not put snow in the street. Put all cleared snow, from parked cars and sidewalks, in the "tree box," front yard, or between the curb and sidewalk.
Goals
To clear snow and ice from District roadways and bridges.
Program at a Glance
Program Title: District of Columbia Winter Snow and Ice Plan
Agency: District Department of Transportation
Office: Transportation Operations Administration (TOA)
Type: Planning and Strategy
Phone: 311
Website: District Snow Team
Related Information
Related Documents
Related Service

s