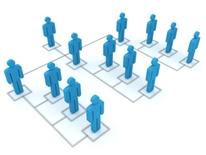 Policy, Planning and Sustainability Administration (PPSA) establishes broad strategic goals to guide multi-modal program development, the policies necessary to implement these goals, and ensure compliance with these goals and policies through plan review and permitting.
PPSA comprises the following divisions:
The Policy Development Division is comprised of the following three branches:
The Public Space Policy Branch develops policies that govern the use of public space, such as sidewalks, underground vaults and special parking.
The Transportation Systems Policy Branch implements thematic programs including safety, and pedestrian and bicycle programs.
The Research and Technology Development Branch provides best practices in transportation, manages the DDOT library and archives, as well as performs program evaluation to measure the effectiveness of our programs.
The Strategic Transportation Planning Division develops transportation policies from a broad perspective, and is comprised of the following two branches:
The Transportation Systems Planning Branch prepares strategic goals and plans for the entire city, while also focusing on specific neighborhood needs.
The Regional Planning Branch participates in Washington-area efforts and partners with neighboring jurisdictions to achieve DDOT goals.
The Plan Review and Compliance Division reviews transportation and zoning plans for environmental and transportation policy compliance, and is comprised of the following 3 branches:
The Environmental Management and Compliance Branch incorporates Environmental management into the DDOT decision-making process in order to provide context sensitive and environmentally sustainable solutions for the department's operations and District's transportation projects; and prepares and implements the State Planning program.
The Plan Review Branch reviews transportation project, developer and zoning plans.
The Public Space Permits Branch manages the Public Space Committee; issues permits to developers, vendors and utilities; and assumes responsibility for the overall management of DC public space.
Goals
To establish strategic goals to guide multi-modal program development.
Program at a Glance
Program Title: Policy, Planning and Sustainability Administration (PPSA)
Agency: District Department of Transportation
Office: Policy, Planning and Sustainability Administration (PPSA)
Type: Administrative