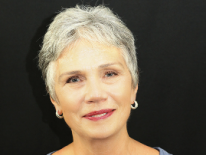 Position/Title:
Chief Project Delivery Officer
Ellen is the Chief Project Delivery Officer at the District Department of Transportation. She joined DDOT from the Downtown DC Business Improvement District (BID), where she served as the Deputy Executive Director. During her 16 year tenure at the BID, she served as the BID's former director of Public Realm Infrastructure, which included transportation, parks, and open spaces. Ellen began her tenure at the BID in transportation, managing the planning, implementation and marketing of the DC Circulator in collaboration with the city and other business improvement districts in 2003-2005.
For more than 20 years, Ellen has been engaged in national, regional and local transportation issues. Prior to working at the BID, she was the Executive Director of the Washington Area Bicyclist Association (WABA), a regional bicycle advocacy organization. She began her transportation career with the Federal Highway Administration in the Office of Management Systems.
Ellen received a Master of Public Affairs degree from the Lyndon B. Johnson School of Public Affairs at the University of Texas in Austin. She is a DC resident.