Snow Emergency Vehicle Towing Policy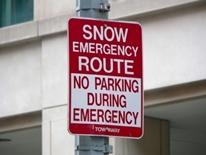 If a vehicle is not moved off a snow emergency route, when a snow emergency has been declared, DPW will tow the vehicle to a pre-determined lot. DPW will no longer relocate the vehicle in the local neighborhood. The resident will incur a $250 fine for parking on a snow emergency route during a declared snow emergency, a $100 towing fee and a $25 impound fee (this fee will double after 48 hours and then increase by $25 every 24 hours thereafter).
Goals
To ensure parked vehicles are moved from snow emergency routes when a snow emergency is declared.
Program at a Glance
Program Title: Snow Emergency Vehicle Towing Policy
Type: Planning and Strategy
Related Documents