Projects and Planning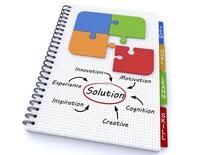 At any one time, the District Department of Transportation has hundreds of projects in the pipeline. Some are in the early planning stages, some are taking shape in detailed designs, and some are under construction. Some are major bridge and road projects; some are smaller but groundbreaking transportation solutions. In addition to city managed projects, DDOT is required to review numerous private land development applications across the city. Shepherding these projects from concept to completion is a collaborative process, with DDOT's planners, researchers and engineers all playing key roles to ensure success.

Here you can find detailed information about project designs, schedules, and funding; read about the completed and current studies that help shape the District's transportation network; and learn about some of the innovative research and development underway to keep DDOT on the cutting edge. You can also find information about DDOT's Development Review Process and Policies, as well as request a meeting with members of the Development Review team.
DDOT Projects and Planning