DDOT Interactive Maps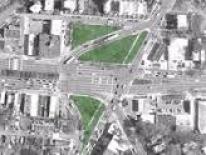 Take a tour of Washington, DC's past and look at its plans for the future with this story map.
See the trail of recent street tree vandalism. View more than 750 street trees that were damaged during the ramage in spring 2014.
View open work orders for the Urban Forestry Administration.
This map shows open sidewalk requests for service in and around the Georgetown Business Improvement District.
Map Archives
Residential Permit Parking blocks mapped in the Advisory Neighborhood Commissions in all eight wards, 2014.
Pedestrian and bicycle collisions mapped by all eight wards in the District from 1997 to 1999.
Bikeshare DC Crowd Sourcing Heat Map.
Bikeshare DC Planning Analysis Map.