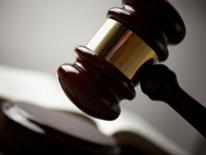 In addition to permitting, planting, and maintaining tree populations, the Urban Forestry Administration arborists are authorized to protect DC's trees by issuing citations that carry financial or other penalties for violations of regulations.
Nobody wants that to happen. So, the following information is designed to help you understand precisely what the neighborhood guidelines and laws are regarding trees so that you can have a successful project.
Developers/Builders
Residents
A permit is required to prune or remove any street tree in the public right of way between a sidewalk and a curb.
A permit is required to remove any tree on private property in excess of 55" circumference
Homeowners are legally responsible for managing property up to the curb.
Those who go a step further and adopt a tree by watering and monitoring the health of specific trees in the first two years after planting, will receive free watering bags and instructions from UFA. "One of the most effective ways a resident can improve the social, ecological and economic value of a neighborhood is to help ensure new trees thrive," says John Thomas, DDOT's Chief Forester. "In the first two years, these new trees need attention to get established. We ask residents to share that responsibility, and in the end we will all benefit from a beautiful tree canopy across the city."
Goals
To clarify the guidelines and laws governing trees in the District.
Program at a Glance
Program Title: Tree Regulations
Agency: District Department of Transportation
Office: Urban Forestry Administration (UFA)
Type: Outreach and Education
Location: 55 M Street, SE, Suite 600 Washington, DC 20003
Phone: (202) 671-5133